SMALL
... BUT PERFECTLY FORMED - CARRIES ALL THE BASICS, ALL THE ESSENTIALS!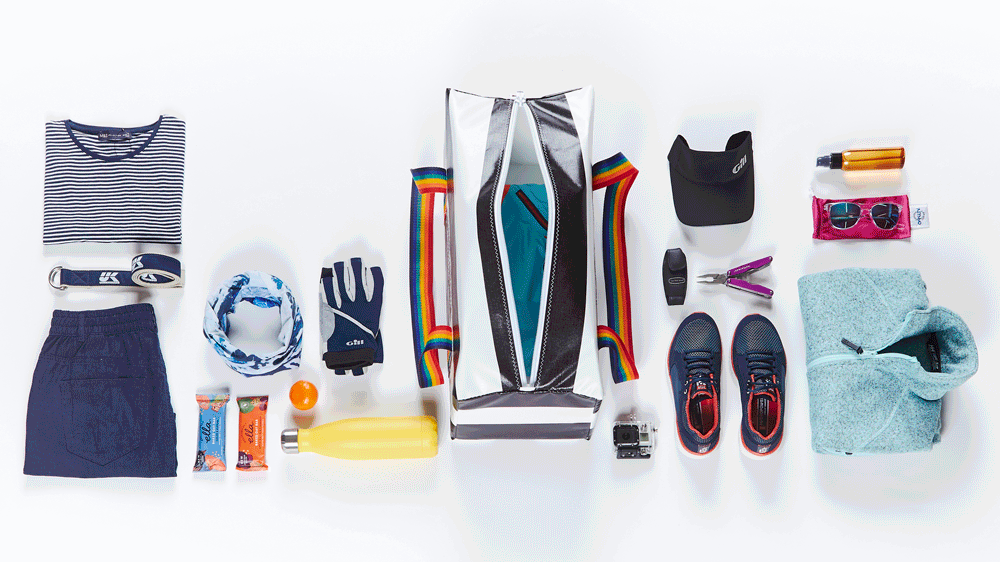 ALL THIS
YOU CAN FIT A GREAT ADVENTURE INTO A MCWILLIAM BAG.
DON'T LEAVE HOME WITHOUT IT.
S | BAG OPTIONS

How long does it take?
It usually takes 5 working days (Mon-Fri) to make a custom McWilliam Bag. This time applies to:
All bags with custom embroidery.
Bags without embroidery which we do not have in stock.
Please call us +353 (0)21 483 1505 to check stock availability if you are in a particular rush for a certain bag. Otherwise please allow 5 working days for manufacture and delivery.
What Size?
We regularly get ask what size we recommend. Below are some examples!
For primary school bags and kids under the age of 13 we recommend a Medium sized bag.
For secondary school pupils/teenagers we recommend a Medium, or Large sized bag if they intend using it for sport that require a lot of gear; like sailing!
For weekend trips or day bags for adults and children alike we recommend a Medium sized bag.
Carry on Baggage
A Medium sized bag is ideal for airplane carry on baggage. Most airlines will also accept a Large sized bag although we do not guarantee this will always be the case. We have never had any issues bringing Large bags on board as carry on baggage.